Witancraeftlic at M. Rosetta Hunter Gallery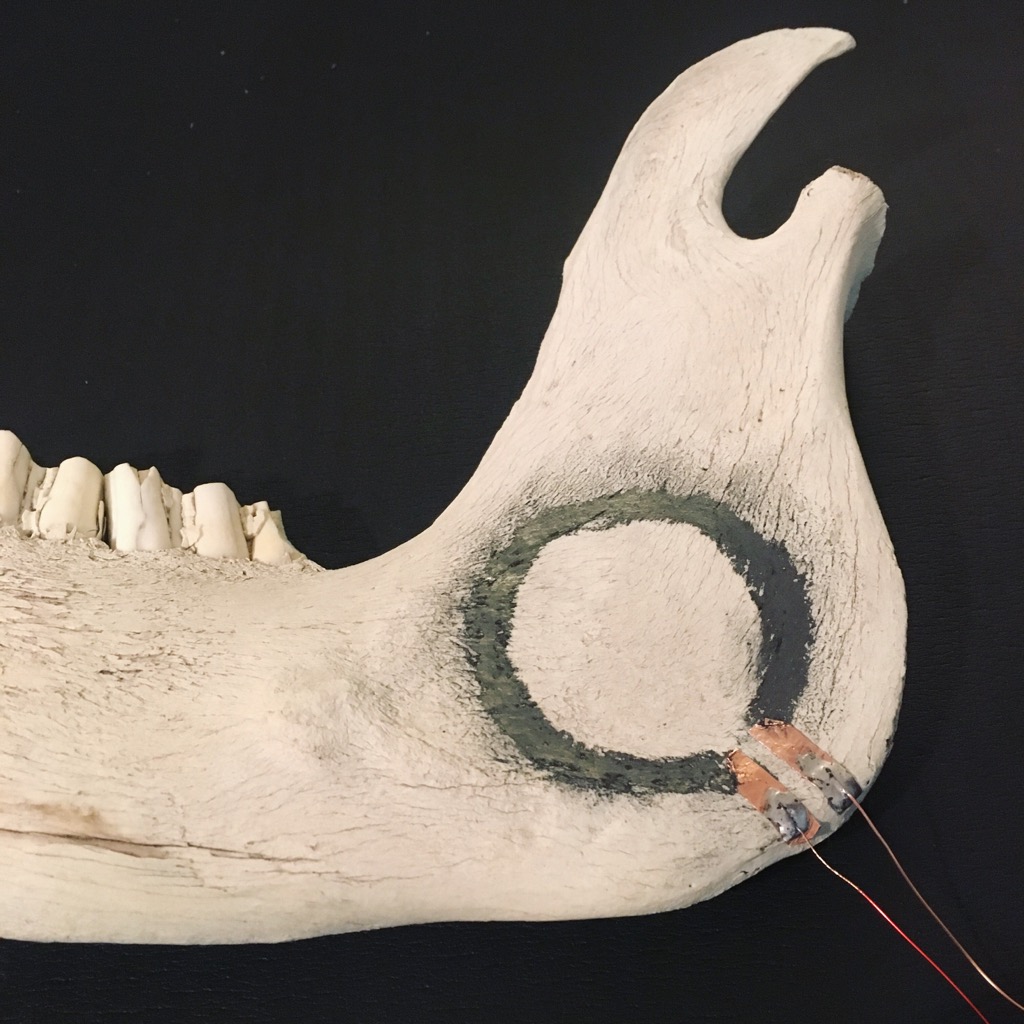 Witancræftlic at M. Rosetta Hunter Gallery at Seattle Central College
Opening: Wednesday, January 9th, 5-7pm
Witancraeftlic inhabits a feverdream in which the use of electricity in folk healing predated the Age of Enlightenment and led to the burning of witches. The artworks act as historical and contemporary artifacts of a hidden witchcraft, referencing bog rituals, the Apollo Space Mission, and computational language. A place where the first witch bottles were leyden jars, sigils were expressed as circuits, and magical familiars became mechanized.
"By imaginatively inhabiting a timeline in which the science of robotics was never stolen from the witches, Trainor illuminates possibilities for a radical reassessment of our relationship to technology."
-Emily Pothast
Seattle Central College
1701 Broadway #BE2116
Gallery Hours: Monday through Friday 9 AM to 3:30 PM
Evening Hours: Tuesdays and Wednesdays, 5-7 PM
Admission is free
"The mission of the M. Rosetta Hunter Art Gallery at Seattle Central College is to provide a formal venue for the Seattle Central community to experience the visual arts. The gallery emphasizes the display of student works and complements these with shows by professional local and regional artists as well as touring exhibits.
The gallery -- named for a former associate dean of humanities and social sciences -- typically presents nine exhibits throughout the academic year and one show during the summer quarter. Located across from the Atrium cafeteria in the main building of the college, the gallery can be accessed via the entrance at 1701 Broadway Avenue, near Pine Street in Capitol Hill.
Serving the Seattle Central community since 1992, the gallery features displays that contribute toward the educational and cultural activity on campus. The gallery enhances the academic goals of the college by providing learning opportunities for entire classrooms of students that the conventional classroom cannot. Additionally, the gallery presents activities such as guest lectures and poetry readings that reflect, acknowledge, appreciate, promote, and serve the college's multicultural population.
The M. Rosetta Hunter Art Gallery targets the college population as its primary audience and source of support. It provides vital opportunities for Seattle Central's students in the visual arts to exhibit within a formal setting. Through the gallery, these emerging artists gain exposure and recognition of their work. Because the gallery is a department of Student Leadership, it receives funding through services and activities fees allocated by the Associated Student Council.
Within the community at large, the exhibitions and events of the M. Rosetta Hunter Art Gallery communicate the strengths, achievements and vitality of the college to visitors from community organizations, local businesses, public schools, other higher educational institutions, and the arts community. The gallery has forged partnerships with community arts organizations, further strengthening Seattle Central's ties to the community.
An appreciation of art and art concepts is essential to cultural identity. Everyone can find inspiration in art, and the gallery is uniquely positioned to provide that connection. The M. Rosetta Hunter Art Gallery is committed to fostering multicultural awareness and providing programming that reflects the diversity of the student population at Seattle Central."